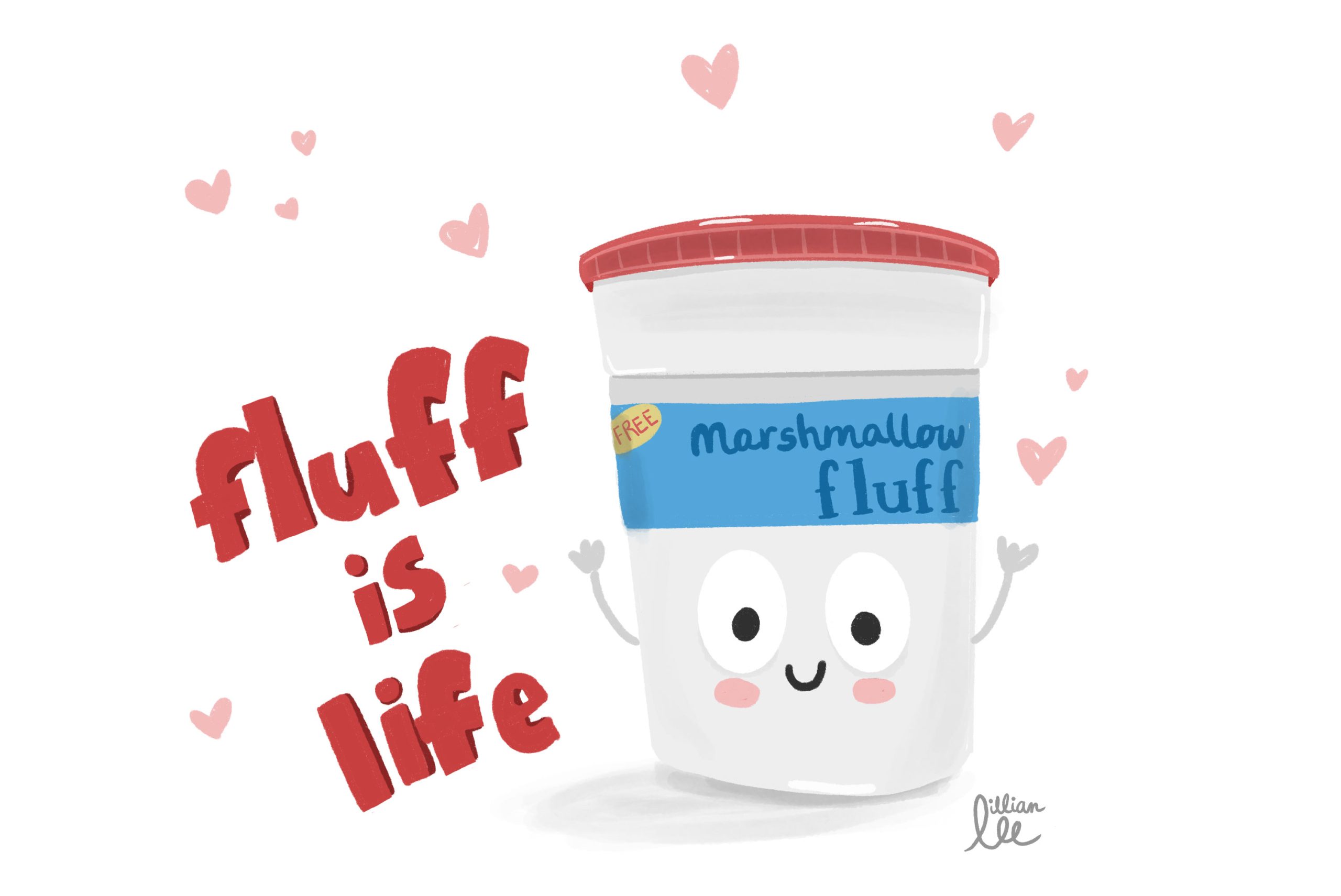 fluff is life
Have I drawn anything for myself lately? Unfortunately, not in a long while. For the past few months, I've just been obsessed with reading romance novels every chance I get. But, I find that this is typical of my art making process. I go through chunks of time where I'm inspired to draw everything for weeks on straight. And then….and then…there's nothing. No inspiration. No desire. No art. Maybe when I'm in the throes of creativity, I use up so much energy that I end up burnt out. So then, I need stretches of nothingness to fill the battery back up, so to speak.
Over this rainy, cold Boston weekend, I bought a giant jar of marshmallow fluff. Originally, it was for the kiddo. He's come down with yet another cold and I thought it would cheer him up. Welp, it ended cheering my creative soul up. I made a fluffernutter sandwich. I also topped some Jeni's pineapple upside down cake ice cream with it and it was divine.
Who knew that marshmallow would inspire me to pick up the pen again?
This particular piece also has a bit of Ted Lasso in it – I still can't believe that the show is over! (Great last episode but the pacing of this final season was off the wall.) Anyhow, I used Danny Rojas' memorable "football is life!" line for this which made it complete.
It feels good to be back.
P.S. Is fluff truly a New England / Massachusetts thing? Somerville, MA is the home of fluff but it's nationally known…right?
👋 from the Workspace Desk
Find the latest artwork, works in progress, work news and things of super cute interest.
♥ ★ ♥ ★ ♥